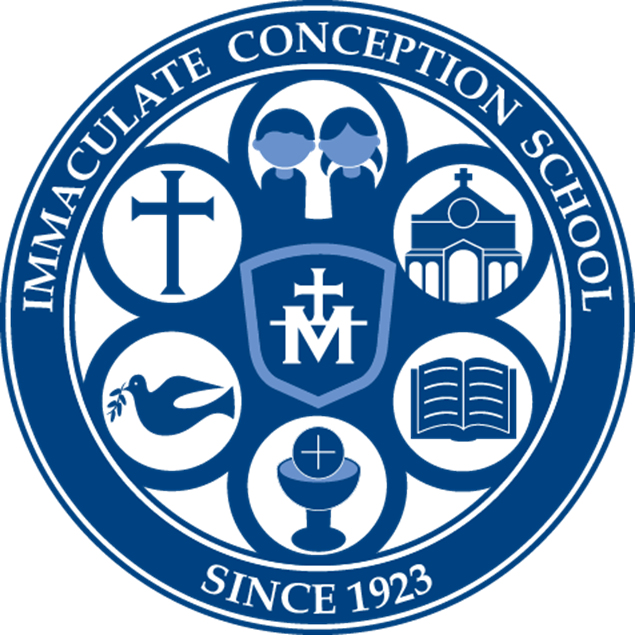 Technology at IC is integrated into the classroom curriculum and offered to students as an additional class. All students in grades kindergarten through sixth receive weekly technology classes. Working collaboratively with homeroom teachers, students learn basic computing skills like word processing, spreadsheets, presentation software, and typing.  Students also learn about digital citizenship and computer coding.  The curriculum is guided by the International Society for Technology in Education standards.
Junior high students are able to select from several technology courses as part of their electives schedule. Each course meets twice a week for one semester. A few examples of courses offered are Programming 101, Animation, Introduction to Engineering Design, along with Marketing and Design. The selected topics are designed to give students advanced skills and real-world experiences in that technology-related field.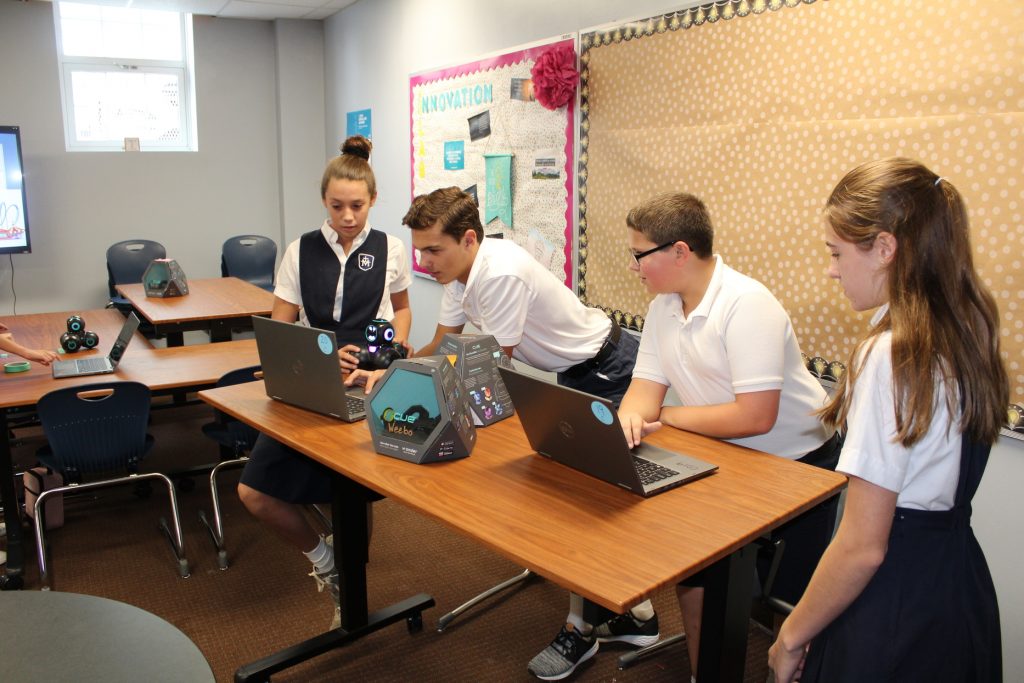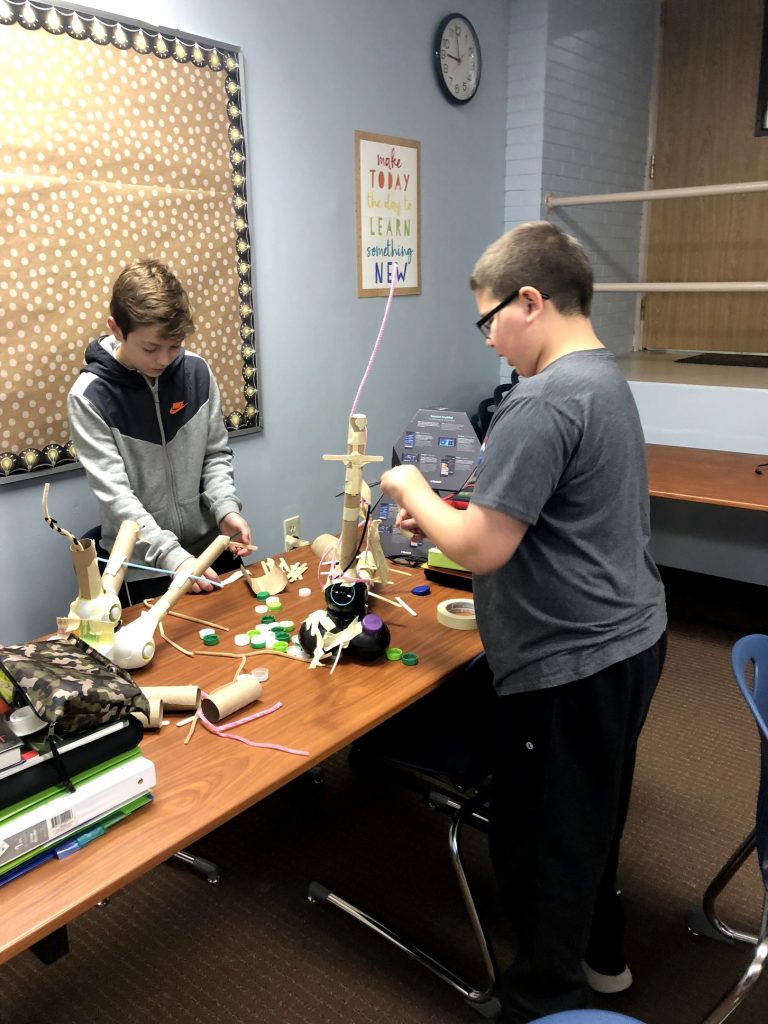 Mrs. Kister's Junior High Engineering Design Class is at the tail end of our robotics unit. For the past few weeks students have been learning about what defines a robot, advancements in robotics, and how to program a robot. We having been working with the Cue robot in Microsoft's MakeCode to program the robot to do a variety of challenges. Our final challenge involves building a well-suited robot for a robot battle using a variety of materials. Students will then have a face-off to see who's armor withstands the best by programming each robot to attempt to pop the other team's balloon. May the best design win!
Kindergarten is using iPads to open programs with an icon.  They then are using the iPads with ABCMouse.com to support their learning in the classroom.  First grade is using Paint to create subtraction problem models using the shape tools and color fill tool.  Second grade completed a survey about their pets and will be graphing the results using  Excel to analyze the data.  Third grade has finished their All About Me PowerPoint demonstrating how to use a storyboard to organize ideas and inserting pictures from a file. Fourth grade has made Digital Citizenship Pledge about their online behaviors. Fifth grade just finished creating brochures about Native Americans in collaboration with Mrs. Butchko's Social Studies unit.  The learned to insert pictures using Google Docs, use the EasyBib add on to create a works cited page, and how to complete a given template.  Sixth grade is learning Internet search strategies like using keywords, limiting searches, and searching for specific resource types like video, news articles, blogs, or images.
Communication has the power to build bridges, to enable encounter and inclusion, and thus to enrich society…Words can build bridges between individuals and within families, social groups and peoples. This is possible both in the material world and the digital world.
Pope Francis