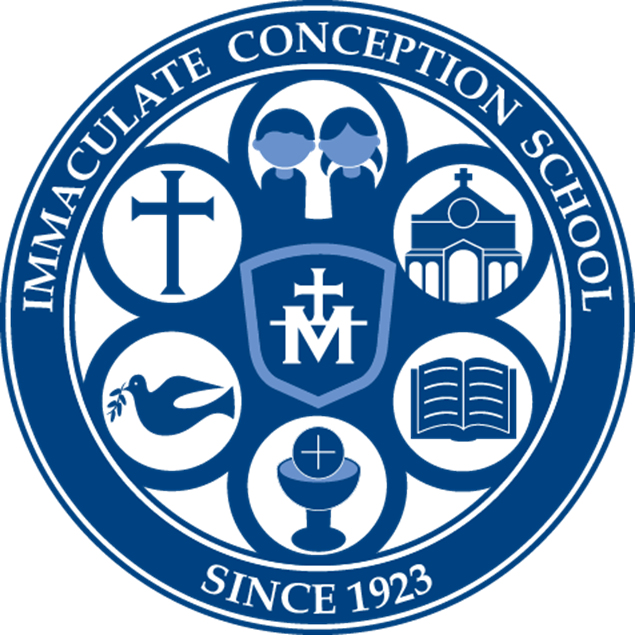 Sing! Say! Dance! Play! It's the Orff way. 
     Students learn music experientially and elementally with the goal of becoming life-long music makers.  The expectation is not that students become professional musicians, but people who participate fully in Mass, sing lullabies to their babies, and dance at weddings.  Students learn the 
Diocesan
standards for music by singing, moving, playing xylophones and other percussion instruments, and creating their own movements and songs.  Students in 3rd and 4th grades learn the recorder with an eye toward playing in the band, an option for 5th – 8th graders.  7th and 8th-grade students choose how they participate in music by joining middle school choir, participating in general music, or playing in the band.
     Performance opportunities include the annual Christmas concert for students in kindergarten, third, and fifth grades. The middle school choir also performs this concert. Second graders share their singing talents during the First Holy Communion Mass in May.  There is also a spring performance for first grade.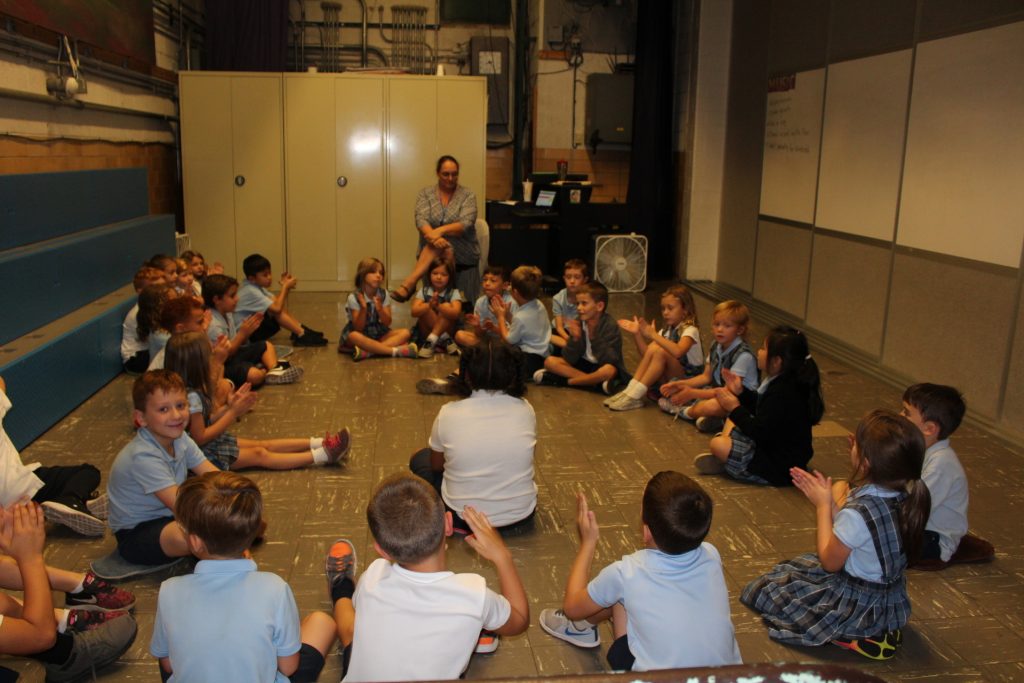 There is a lot of music being made at IC.  Kindergarteners are preparing for our Christmas program on Tuesday, December 11 by learning their 3 songs.  First grade is learning the difference between beat and rhythm with movement, games and playing instruments.  Second grade is composing rhythms using school supply terms and learning All Things Bright and Beautiful for their First Holy Communion Mass in the spring.  Third, Fourth, and Fifth grades are preparing for the Christmas program. Each grade is learning 3 songs for the performance.  Sixth grade is improvising using speech with Turn the Glasses over while we study form, singing, and instrument playing.  Middle school has just finished composing 8 beat melodies and playing them on xylophones.
To sing is to pray twice.
St. Augustine